Faculty Excellence

Two CLA Professors Receive National Science Foundation Grant to Assess the Profession of Ethical Technology
The professors, alongside a team of faculty, students and a consultant, are researching the recent "techlash" phenomenon — a growing negative feeling towards big technology and new technological innovation — as it relates to ethics and the future of work.
Learn more about their research project.

Sociology Professor Sheds a Light on Racial and Sexual Minorities' Experiences
Assistant Professor of Sociology Jess Lee joined the College of Liberal Arts in the fall of 2020. She studies the intersection of race and sexual orientation and how social structures impact minorities' identity-based group membership.
Learn more about Lee's research.

Political Science Professor Gives Expert Witness Testimony in Ohio Supreme Court Gerrymandering Case 
While multiple stories from local news organizations discuss the new San Luis Obispo County redistricting map, political science Associate Professor Michael Latner is playing a key role in the redistricting of Ohio.
 Read more about the case and Latner's role.

Cal Poly Professor Publishes Groundbreaking Study on the History of Gay Pornography 
Cal Poly Assistant Professor of English Steven Ruszczycky published a groundbreaking book "Vulgar Genres: On Gay Pornographic Writing and Contemporary Fiction" with the University of Chicago Press.
 Read more about Ruszczycky's findings.

A Pair of Married CLA Faculty Members to Pursue Fulbright Scholarships in Poland 
In 2003, Cal Poly faculty members Gregory Domber and Mira Rosenthal met in Poland while pursuing Student Fulbright Scholarships as graduate students. Later this year, the now-married couple will return to the country where they met as Fulbright U.S. Scholars for the 2022-23 academic year.
 Read more about the Domber's and Rosenthal's scholarships.

Cal Poly Journalism Department granted full accreditation status
The Accrediting Council on Education in Journalism and Mass Communications (ACEJMC) voted 18-0 at its April 29 meeting in Chicago in favor of the Journalism Department receiving full accreditation.
 Read more about the department's achievement.

Nine CLA Professors receive 2022 Poly Reps Terrance Harris Awards 
At this year's celebration of the 2022 Poly Reps Terrance Harris Mentorship Awards, nine members of the College of Liberal Arts' faculty were recognized for their impact on Poly Reps students.
 Read more about the professors recognized at this year's ceremony.

Music Lecturer John Astaire Shares His Lifelong Passion for Music with the Community
Music lecturer John Astaire's roots in San Luis Obispo go way back. A San Luis Obispo High School and Cal Poly graduate, Astaire uses his time — both at work and off — to share his passion for music with the community.
 Read more about Astaire's story.

CLA Lecturer Named First 5 SLO County's January "Hands-on Hero @Work"
Women's, Gender and Queer Studies Department Lecturer Christina Lefevre Latner (MPP, '14) was named First 5 SLO County's January "Hands-on Hero @Work" in recognition of her work spearheading the Family-Friendly Workplace Accelerator Program.
 Read more about Lefevre Latner's work.

Ethnic Studies Department Welcomes Three New Faculty Members In DEI-Focused Cluster Hire
In 2021, the Ethnic Studies Department welcomed Assistant Professors Dan Castilow, Lydia Heberling and Ryan Buyco as part of CLA's 2021-22 DEI-Focused Cluster Hires.
 Read more about the new hires.

Political Science Professor R.G. Cravens Selected as Public Fellow for Public Religion Research Institute's New Initiative
Professor R.G. Cravens will be one of 16 public fellows to pioneer the Public Religion Research Institute's (PRRI) new Religion and Renewing Democracy initiative. 
 Read more about Cravens' new position.

Ethnic Studies Professor Jenell Navarro Speaks at Native American and Indigenous Cultural Center Opening
Professor Jenell Navarro speaks at the center's celebration Oct. 14. She has worked for 10 years to bring the Native American and Indigenous Cultural Center to life at Cal Poly.
Read more about Navarro's work for the Native and Indigenous community at Cal Poly.

CLA Professors Francisco Fernflores and Brad Campbell Among Three Cal Poly Professors to Receive Distinguished Teaching Awards
Fernflores, professor of philosophy, and Cambell, associate professor of English, receive Distinguished Teaching Awards and discuss their goals for the next academic year.
Read more about the awards and Fernflores' Campbell's plans for this year.

Social sciences Assistant Professor Andrew Fricker helps lead team of students create new wildfire assessment technology
Fricker, along with another assistant professor in the Computer Science Department and a team of students, have used artificial intelligence to train a computer to assess wildfire damage.
Read more about the tool and Fricker's inspiration for this project.
Meet Cal Poly Arts' New Director, Molly Clark
This fall, Cal Poly Arts' new director, Molly Clark, will begin curating a new series of performances to host for the 2022-23 academic year.
Read more about Clark's plans for the performing arts season.
Four CLA Projects Receive Research, Scholarly and Creative Activities Grants
Cal Poly's Research, Economic Development and Graduate Education (R-EDGE) division recently awarded funds to 14 projects for the Research, Scholarly and Creative Activities (RSCA) grant's 2021-22 cycle, four of which are from the College of Liberal Arts.
Read more about the grant awardees.
Psychology Professor Named Director of University Honors Program
Psychology Professor Jasna Jovanovic has been named the new director of the University Honors Program, starting Sept. 1, 2021.
Read more about Jovanovic and her new position.
Emeritus Theatre Professor Releases Two Novellas Based on Cal Poly Plays
On May 29, two novellas by retired Cal Poly Theatre and Dance professor Al Schnupp were released.
Sociology professor develops new course based on epigenetic research
Over the past year, more data has arisen regarding how genomics might play a role in a person's susceptibility to different diseases and illnesses, most notably in terms of the Coronavirus. Sociology professor Martine Lappé has been studying this phenomenon and recently developed a new course on it.
Read more about the Lappé's research.
Brady Teufel appointed new Journalism Chair and Christy Chand appointed new Theatre and Dance Chair
On March 1, it was announced that Brady Teufel was appointed as the new chair of the Journalism Department and Christy Chand was appointed as the new chair of the Theatre and Dance Department.
Read more about the new Chairs
CLA Hosts Fifth Annual Social Justice Teach In On February 11
Hosted by the College of Liberal Arts, the free, daylong event is made up of dozens of virtual talks and workshops centered around equity and social justice led by faculty, staff and students from across campus.
Read more about this year's virtual event.
Graphic Communication Professor Malcolm Keif wins 'Support of Education' Award
Graphic communication professor Malcolm Keif was awarded this year's Hartman and Dennis Support of Education Award by the Graphic Communications Education Association (GCEA) board of directors.
Four CLA Professors Named as Faculty Fellows for Center for Innovation and Entrepreneurship 
Cal Poly's Center for Innovation and Entrepreneurship has added five faculty to its interdisciplinary cohort of faculty fellows — four of them are from the CLA.
Read more about the new fellows.
Cal Poly Joins Network to Help Ensure Technology Creates Public Benefit
Cal Poly has joined the Public Interest Technology University Network (PIT-UN), a partnership that fosters collaboration between universities and colleges committed to building the nascent field of public interest technology and training a new generation of civic-minded technologists.
Cal Poly Collaborative Seeks Pandemic Stories from Underrepresented Community Members
A group of Cal Poly faculty and staff members have established the Central Coast Public Humanities Collaborative to support storytelling projects that cultivate greater understanding of communities on the Central Coast, especially from those whose voices have not been heard historically.
An Incredible Experience for the Children.' How the Preschool Learning Lab Went Virtual
When the coronavirus pandemic necessitated a switch to online learning, the staff at the Preschool Learning Lab thought long and hard about how to keep the program going.
Read more about preschool online.
---
Read More Faculty & Staff Stories
Ask an Expert: What Makes Online Misinformation So Dangerous — And Shareable?
Join us for a chat with Kim Bisheff, a lecturer in Cal Poly's Journalism Department and an expert in how misinformation spreads online, for a chat about what we face, why it's harmful — and what we can do about it.
Read more about online misinformation.
CLA Professor Diana Stanton Awarded Distinguished Scholarship Award
Cal Poly Dance Professor Diana Stanton, who has worked on various dance films and collaborative student projects, has received a Distinguished Scholarship Award for the 2019-20 year
Read more about Stanton's award
Ask an Expert: How Do You Vote in a Pandemic?
With a presidential election just months away and a pandemic keeping many Americans away from public spaces, the ability to vote safely and securely has become a major concern for engaged voters around the nation. 
Learn more about voting in a pandemic
Teach ON! Covered Issues of Equity and Justice Surrounding COVID-19
The pandemic has magnified structural inequities — as well as strengths — that exist in our diverse communities. The 2020 Teach ON! was a series of both prerecorded and real-time virtual lectures devoted to issues of equity and justice surrounding COVID-19. 
Learn more about the Teach ON! 
Ask an Expert: What is Juneteenth?
On June 19, 1865 — two years after the Emancipation Proclamation — General George Granger, accompanied by thousands of federal troops arrived in Galveston, Texas, and issued General Order No. 3, proclaiming that slavery had been outlawed across the nation and all slaves were now free. History professor Thanayi Jackson talks about the history of this holiday and what it means for the continuing fight for equality.
'You Can Pay It Forward.' Theatre & Dance Department Creates Patterns for People to Make Their Own Masks
As the coronavirus pandemic spread through the United States and protective face coverings became the norm, costume shop manager Laina Babb of the Theatre and Dance Department spent days creating accessible patterns for students and alumni. 
Emeritus English Professor Named SLO County Poet Laureate
Emeritus English Professor Kevin Clark has been named the new San Luis Obispo County Poet Laureate. 
With More Than 30 workshops, "Inclusion Starts with Me" Teach In Sparks Conversations About Diversity and Inclusivity
Nearly 3,000 attendees participated in more than 30 workshops and talks across campus on Thursday, Feb. 13. Sessions informed and inspired students from all majors to think about diversity and inclusivity and act in their work fields and social environments.
Professor Earns International Book Prize for Her Book on Post-WWI Berlin
Cal Poly History Professor Molly Loberg was recently awarded the Hans Rosenberg Book Prize for her book titled "The Struggle for the Streets of Berlin: Politics, Consumption, and Urban Space, 1914-1945."
Learn more about Loberg's book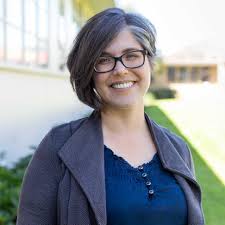 Jane Lehr to Serve as Founding Director of Newly Formed Office of Student Research
In her new role, Lehr will focus on increasing the transparency of access to research opportunities, supporting  professional development of both student researchers and research mentors, and increasing the submission and success of grant proposals that integrate student researchers.
Learn more about Lehr's new role
Ethics Professor Patrick Lin Joins Artificial Intelligence Task Force
Philosophy Professor Patrick Lin has joined the Task Force on Artificial Intelligence and National Security at the Center for a New American Security (CNAS), a leading think tank in Washington, D.C.
Learn more about Lin's role on the task force.
Philosophy Professor Awarded Grant to Study Predictive Policing
Philosophy Professor Ryan Jenkins received a grant from the National Science Foundation (NSF) to study the ethics of using artificial intelligence to assist police officers in anticipating crime before it happens.
Learn more about the predictive policing study
Emily Ryalls Guest Stars in Podcast "Historians on Housewives" 
ISLA Professor Emily Ryalls was featured on a podcast from Historians on Housewives, which brings together scholars from interdisciplinary backgrounds to explain The Housewives phenomenon, and to explore how issues of race, gender, class, and sexuality can better shape understandings of history.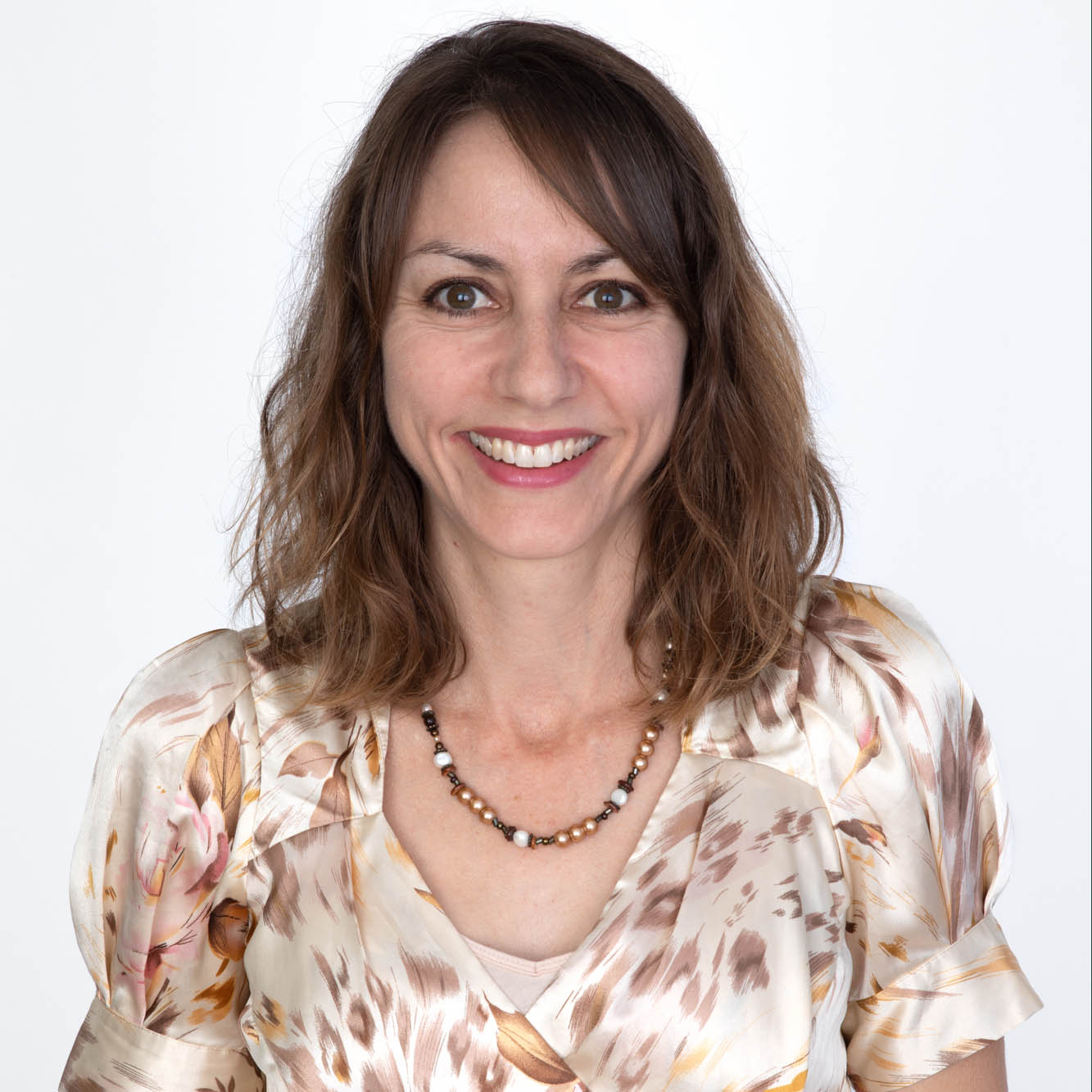 Sara Bartlett Awarded 2018-19 Learn by Doing Scholar Award 
Sara Bartlett, a lecturer in the Psychology and Child Development Department, was awarded the 2018-19 Learn by Doing Scholar Award in the category of planned and in-progress research for "Effectiveness of Intergenerational Service Learning Programs for Psychology of Aging."
Learn more about Barlett's research
Shaping Glassblowing at Cal Poly 
George Jercich started the first glassblowing class at Cal Poly, which inspired the addition of a studio on campus for students to develop skills in glasswork.
Learn more about Jercich's work and influence on Cal Poly glassblowing
New Assistant Dean for Development
Adam Jarman joined the college as assistant dean for development in March. He has been a member of Cal Poly's development team for 15 years, having served in a variety of positions.
Learn more about the new assistant dean.
Annual Inclusion Starts With Me Teach-In Attracts Nearly 2,000 Attendees 
As part of the university's continuous commitment to diversity and inclusion, the third annual Inclusion Starts with Me Teach-In was held Thursday, Feb. 21.
Cal Poly Researchers Assessing LGBTQ Mental Health Services in San Luis Obispo County 
The Queer Community Action, Research, Education and Support (QCARES) team, led by Cal Poly psychology Professor Jay Bettergarcia, is working to evaluate mental health services for gay, lesbian, bisexual, transgender and queer (LGTBQ+) individuals in San Luis Obispo County.
Learn more about the QCARES research
Cal Poly Art Historians Contribute to World-touring Getty Exhibition 
Two Cal Poly art and design faculty contributed to the world-renowned touring art exhibition The Renaissance Nude, currently on display at the J. Paul Getty Museum in Los Angeles.
Learn more about the Getty exhibition
Cal Poly Professors Partner with Artificial Intelligence Pioneer to Publish Innovative Research 
Entrepreneurship Professor Lynn Metcalf and communication studies Professor David Askay spent the summer on the cutting edge of artificial intelligence technology in collaboration with Unanimous AI.
Learn more about their research
Julie Garcia Named Interim Associate Vice President for Diversity and Inclusion 
Julie Garcia has been serving as interim associate vice president for diversity and inclusion for the Office of University Diversity and Inclusion (OUDI) since June 29.
Learn more about Garcia's new role
Social Sciences Department Receives $5,000 Donation from PG&E for Learn By Doing 
Two award-winning Pacific Gas and Electric Company (PG&E) employees have donated $5,000 to the Social Sciences Learn by Doing fund. 
Philosophy Associate Professor to Spend Three Months at Soren Kierkegaard Research Center
Eleanor Helms will spend three months of the 2018-19 school year researching Danish philosopher Søren Kierkegaard's relationship to 19th century science and philosophy of science. 
Learn more about Helms's research
Dance Professor Teaches and Performs in Lebanon
Dance professor Christy Chand had the opportunity to teach dance and perform in Lebanon at the International Dance Day Festival in April. 
Learn more about the International Dance Day Festival
Ethnic Studies Course Highlights Hip Hop History and Creates Important Dialogue
Hip hop studies is an emerging field in academia, and Professor Jenell Navarro has increased its prevalence at Cal Poly. 
Learn more about hip hop studies
Three 2018 President's Diversity Awards Recipients from CLA 
Three of the 2018 President's Diversity Award recipients were from the College of Liberal Arts: Dean Douglas Epperson, Associate Dean Jennifer Teramoto Pedrotti and ethnic studies student Leilani Hemmings. 
Learn more about the 2018 diversity awards
Julie Spencer-Rodgers Recognized as 2017-18 Learn by Doing Scholar Award Recipient
Julie Spencer-Rodgers was awarded the 2017-18 Learn by Doing Scholar Award in the category of planned and in-progress research for "Building Intercultural Competence Through Cultural Immersion Projects."  
Learn more about the Learn by Doing Scholar Award
Brady Teufel Recognized as Journalism Educator of the Year
The California Journalism and Media Affiliates recently named Brady Teufel, Cal Poly Journalism Department assistant chair and associate professor, as the 2018 Journalism Educator of the Year — Four-Year Division. 
Learn more about Teufel's award
Professor Coleen Carrigan Wins Prestigious National Science Foundation CAREER Award
Professor Coleen Carrigan received a Faculty Early Career Development (CAREER) Award from the National Science Foundation — one of NSF's most prestigious awards.
Read more about Carrigan's award
Cal Poly Dance Program Honored at American College Dance Association Conference
A dance choreographed by dance Professor Christy McNeil Chand was selected as the opener for the closing gala of the American College Dance Association regional conference in Tempe, Arizona.
Read more about the dance program
LAES Pedestrian Passageway Project Receives Grant
Liberal arts and engineering studies (LAES) Professor David Gillette, along with architecture Professor Thomas Fowler, received the Hearst Foundation Award for Scholarship in Education for their K Street Passageway project. 
Learn more about the passageway project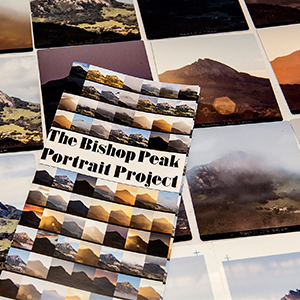 Professor's Photos Capture 365 Days of Bishop Peak
Graphic communication professor Brian Lawler captured 365 days of Bishop Peak in a photo series inspired by his daily bicycle commute. The display will be permanently housed in the Warren J. Baker Center for Science and Mathematics (No. 180).
Learn more about the photos on display
CLA Associate Dean for Diversity and Curriculum Featured in Cal Poly Magazine's "My 2017"
Jennifer Teramoto Pedrotti, associate dean for diversity and curriculum in the College of Liberal Arts talked with psychology senior and CLA Student Diversity Committee member Marcos Ramirez-Santos about diversity initiatives that are shaping campus.    
Watch the video of their conversation
Cal Poly English and Agriculture Professors Win USDA Grant
English Professor Jason Peters and Yiwen Chiu, a professor in Cal Poly's Natural Resources Management and Environmental Sciences Department, have been awarded a $140,000 grant from the U.S. Department of Agriculture's National Institute of Food and Agriculture.
Read more about the USDA grant award
Modern Languages and Literatures Department Gets New Name
In fall 2017, the department officially changed its name to World Languages and Cultures to adapt to current changes and trends among language departments in universities across the country.
Read more about the new department name
Cal Poly College of Liberal Arts Dean to Retire
Cal Poly today announced that Doug Epperson, dean of the College of Liberal Arts, will retire in August 2018. Epperson has been the dean of Cal Poly's College of Liberal Arts since 2012.
Read more about Dean Epperson's retirement
Art and Design Lecturer Receives Teacher-Artist Grant
Laura Krifka from the Art and Design Department received the 2017 Artist-Teacher Grant from the Davyd Whaley Foundation to help her direct more time to her studio work.   
Read more about the Krifka's grant award 
English Faculty Member Earns 2017 Learn by Doing Scholar Award
Catherine Waitinas, an associate professor in the English Department, earned the 2017 Learn by Doing Scholar Award.   
Read more about the Learn by Doing Award
Students Hone Research Skills with Help from College Librarians
Kennedy Library offers a variety of resources for students to use, including the one-on-one guidance from expert librarians.  
Read more about college librarians
COMS Lecturer Receives Effective Practice Award
Martin Mehl, senior lecturer in communications studies, along with Luanne Fose from the Cal Poly Center for Teaching, Learning & Technology, were officially recognized with the Online Learning Consortium's (OLC) 2017 Effective Practice Award for their digital mentorship pedagogy.  
Read more about Mehl's Effective Practice Award
Beloved Music Professor Retires After 34 Years
After 34 years at Cal Poly, Thomas Davies, beloved member of the Music Department, retired in June 2017. 
History Professors and M.A. Student Awarded Fellowships
History Department professors Sarah Bridger and Kathleen Murphy and M.A. student Crystal Smith were recently awarded fellowships.  
Read more about the fellowships
Political Science Professor Receives Voting Rights Fellowship
The Union of Concerned Scientists (UCS), the nation's leading science-based policy advocacy organization, has awarded associate professor of political science Michael Latner its Voting Rights Kendall Fellowship. 
Read more about Latner's fellowship
Paul Bittick Recognized as Journalism Educator of the Year
The California Journalism & Media Affiliates recently named Paul Bittick, Cal Poly's Mustang Media Group general manager, as the 2017 Journalism Educator of the Year in the 4-Year Division. 
Read more about Paul Bittick's award
Professor Awarded NSF Grant to Host Data Science Workshop
Brian Beaton, director of the Center for Expressive Technology, was awarded nearly $25,000 from the National Science Foundation (NSF) to host a two-day workshop entitled "Social Facets of Data Science." 
Read more about Data Science's Impact at Cal Poly 
Professor, Students Conduct Research in Peru on Improved Biomass Cookstoves
Cal Poly Geography Professor James Keese and students traveled to Peru in March 2016 to conduct a follow-up study on a clean-burning cookstoves project.
Read about Improved Biomass Cookstoves
English Professor's Poem Read on National Radio Show
Adjunct Professor of English Lisa Coffman's poem "Everybody Made Soups" was recently read on The Writer's Almanac with Garrison Keillor. 
Read about Lisa Coffman's Poem on NPR
Visiting Professor Examines Diversity and Education at Cal Poly
During her time in Cal Poly's Ethnic Studies Department in winter 2016, Visiting Professor Gilda L. Ochoa encouraged students to look at existing educational systems through a lens of racial and cultural sensitivity.
Read more about Gilda Ochoa's visit to Cal Poly
Cal Poly Graphic Communication Receives $2.3 Million to Preserve Printing Industry History
Well-known printing industry expert Raymond J. Prince has donated $2.3 million to Cal Poly's Graphic Communication Department to preserve the history and knowledge of the printing and imaging industry.
Read about the generous donation
Remembering a Giant: Michael Barton Miller
Michael Barton Miller — Art & Design Department professor, artist and friend — passed away Friday, Nov. 14, 2014, at the age of 65, after a two-year battle with brain cancer. His wisdom, humor, kindness and love for different people and cultures touched the lives of all he encountered.
Read more about Michael Barton Miller
English Professor Brings Dramatic Literature Back to Campus 
"My mother tongue is performance," said Ryan Hatch, one of the newest additions to Cal Poly's English Department faculty. A self-described lover and critic of the theater, Hatch has known for a long time that the art of performance would be at the center of his intellectual and scholarly work.
WSECS Conference 
Cal Poly's College of Liberal Arts welcomed one of the most prestigious 18th-Century conferences early this year. The Western Society for Eighteenth-Century Studies (WSECS) Conference gathered scholars from across the world to share their research.
Cal Poly Professor to Oversee French Advanced Placement Exams 
Brian G. Kennelly, Cal Poly professor in the Modern Languages & Literatures Department, was named the 2015-16 chief reader designate by the College Board to oversee the French Language and Culture Advanced Placement exams.
Read more about this achievement
Cal Poly Center for Arts Education, YMCA Launch Middle School Technology Arts Program
CCCAE is committing $10,000 to help start a Y.I. in San Luis Obispo to teach students the basics of graphic design and how to create films and produce magazines. The program will begin this summer for sixth- through eighth-grade students.
Read more about the technology arts program
Cal Poly History Professor Selected at Scholar Institute for Advanced Study 
Cal Poly History Professor Matthew Hopper was selected as a fall 2015 scholar at the Institute for Advanced Study in Princeton, N.J. as well as the Cambridge Visiting Research Fellow.
Read more about the Institute for Advanced Study and Cambridge Visiting Research Fellow
Cal Poly English Professor Emeritus Awarded Fulbright to Teach in Bulgaria 
Cal Poly English Professor Emeritus Carol MacCurdy was selected to receive a 2015-16 Fulbright Award which offers scholars the opportunity to research and teach in a variety of disciplines in more than 155 countries
Read more about the Fulbright Award 
Cal Poly Psychology Professor Receives $100,000 STEM Research Grant
Cal Poly psychology Professor Julie Garcia received a $100,000 grant for the project "Identity Threats in Higher Education: Implications for College Outcomes of Under-Represented Students of Color."
Read more about the STEM research grant
Cal Poly History Professor Releases New Book 'Scientists at War'
Cal Poly History Professor Sarah Bridger released her latest book, "Scientists at War: The Ethics of Cold War Weapons Research." 
Professor Awarded $152,000 NSF Grant for Research of Connections Between Slavery and Science  
Cal Poly History Professor Kathleen Murphy received National Science Foundation grant for more than $152,000 for her project "Exploring the Use of British Slave Trade Ships to Gather Biological Specimens and Data."
English Professor Named the 2015 CSU Bakersfield Writer in Residence  
Cal Poly English Professor and author John Hampsey has been named the 2015 CSU Bakersfield (CSUB) Stiern Library PG&E Writer in Residence. As part of the writer-in-residence program, Hampsey will deliver a reading for the CSUB university community.
Read more about the writer in residence program
Related Content