CLA News


'We're Doing What The Pros Are Doing.' Student Media Endures in Face of COVID-19
When the COVID-19 pandemic hit in March, Cal Poly's student media leadership knew they had to find a way to keep operating and serving the community. The students, with the help of their advisors, got creative: KCPR staff are transmitting remotely to keep daily newscast going and music playing. 

Anthropology and Geography Professor and Former Student Travel to Easter Island to Record Famous Historical Sites
In 2010, professor Terry Jones took a group of students to northeastern Nevada, where worked as archeologists for the first time. Ten years later, one of those students took him to Easter Island to help record some of the island's famous statues.
Read about Hadick and other Alumni Spotlight stories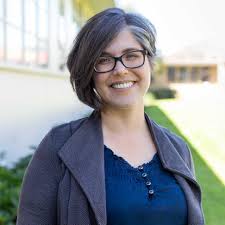 Jane Lehr to Serve as Founding Director of Newly Formed Office of Student Research
In her new role, Lehr will focus on increasing the transparency of access to research opportunities, supporting  professional development of both student researchers and research mentors, and increasing the submission and success of grant proposals that integrate student researchers.
Read about Lehr and other Faculty Excellence stories
Related Content