CLA Transfer Students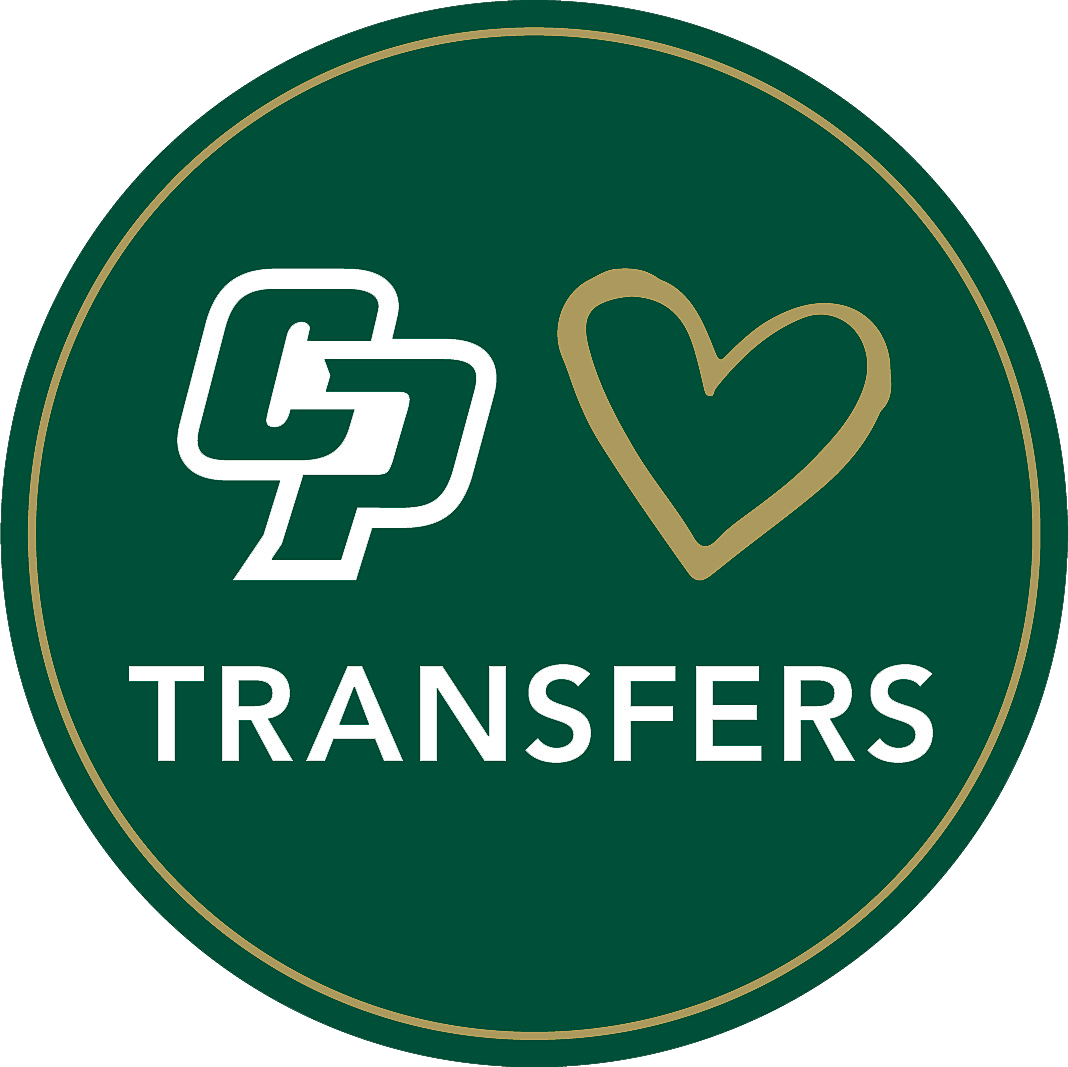 WELCOME!
We're so glad you are here! CLA Advising is excited supporting transfer students as they transition to and through Cal Poly.
We have put together some information here to assist with the transition. Check out this information, along with the general information applicable to all transfer students at Cal Poly.
Newly Admitted Transfer Students
Preparation
Do these important things between receiving your offer of admission and beginning your first day of classes in Fall. 
Don't worry about transfer credits just yet. The processing will take some time. You will be notified, via email, when your credits have been evaluated. Learn more about transfer credit from the Office of the Registrar.
Orientation
Register for and attend both Transfer SLO Days and Week of Welcome (WOW). During each of these orientation events, you will get a chance to meet your CLA Advising team and your department. We will get you acquainted with Cal Poly and make sure you have the information you need about fall registration.
Presentations:
First Quarter at Cal Poly
Here are some important things to do during your first quarter at Cal Poly.
Registration (Plan for Winter)
From now on, you will register as a continuing student. The overall process remains the same, but the details will be slightly different from when you registered for fall quarter.
Each quarter you will be given a date/time for registration, which will be listed on the right side of the Student Center, two weeks prior to the start of registration. This date and time is based on your actual academic progress level (how many degree applicable units you have completed). Your level can be found on your academic progress gauge in PolyProfile (link found on your Academics Tab in Cal Poly Portal). It will be updated during week 4 of each quarter.
We recommend that all new transfer students meet with CLA Advising to review their transfer credit, academic progress level and plan for graduation. In many cases, students will also be advised to meet with their Faculty Advisor or Department Chair.
Getting Connected 
Faculty and Staff
People to Introduce yourself to
National Transfer Student Week 
OCTOBER 21-25, 2019
Second Quarter through Graduation
Here are some ways to get involved once you start feeling settled at Cal Poly.
Research Opportunities:
Talk with your Faculty Advisor and Department Chair about research opportunities in your department!
Graduate School and Career Planning
Your best resource for graduate school planning will be your Faculty Advisors. They have been through it, they love to talk about it, and they have great information!
If you are a pre-health student, please visit the College of Science and Math Advising Center to discuss your health career plans and journey to becoming a competitive applicant.
For additional career support and graduate school planning, don't forget about your Career Counselor! They even have great online resources!
Related Content