Support on Campus
Career Services

Contact
T: 805-756-2501 x 1
E: lhunkler@calpoly.edu
Career Services provides services that meet the career development needs of students while considering the good of society.  We are committed to the pursuit of excellence with the highest standards of integrity, respectfulness and ethical conduct.  Our professional responsibility and accountability to students, society and the environment draws upon the values of diversity, assuring dignity and development of people above all else.  Our presence is marked by compassion, integrity and collaboration.
Laura Hunkler is the Career Counselor for the College of Liberal Arts. She holds a B.S. in Integrated Language Arts Education from Ohio University and an M.A. in Education with an emphasis in Counseling and Guidance from Cal Poly.
Drop-in hours
Wednesday 2 - 4 p.m.
Bldg. 47, Rm. 22B
---
Classroom Technologies

Contact
Bldg. 2, Rm. 9
Bldg. 10, Rm. 125
T: 805-756-6765
E: classtech@calpoly.edu
Take advantage of our knowledge base and research expertise to procure the right media equipment for your labs, conference rooms and department use. We strive to connect people, process, and content through the effective and creative use of equipment, media and distribution technologies.
---
Disability Resource Center (DRC)

Contact
Student Services
(Bldg. 124)
T: 805-756-1395
E: drc@calpoly.edu
The Disability Resource Center (DRC) welcomes Cal Poly students who are interested in receiving services and accommodations for their disabilities. Its mission is to cultivate an accessible university community where students with disabilities have an equal opportunity to fully participate in all aspects of the educational environment. We promote student learning and success through partnerships with students, faculty, and staff.
---
Gender Equity Center

Contact
University Union
(Bldg. 65, Rm. 217)
T: 805-756-2600
E: genderequitycenter@calpoly.edu
The Gender Equity Center (GEC) supports students' exploration of gender. Through the education of current events, stereotypes, and cultural influences, we empower students to challenge inequity and embrace social justice. As part of the Cross Cultural Centers, the GEC contributes to the University's commitment to diversity for a more inclusive and welcoming campus.
---
MultiCultural Center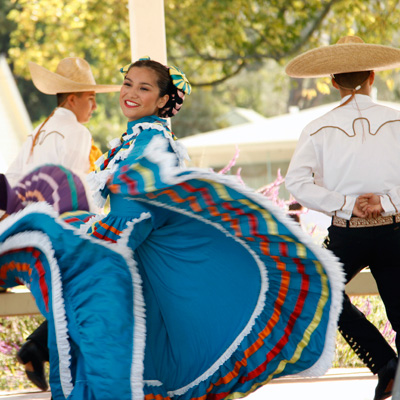 Contact
University Union
(Bldg. 65, Rm. 217)
T: 805-756-1405
E: mcc@calpoly.edu​
The MultiCultural Center (MCC) supports and advocates for under-represented students by honoring cultural expression, building community, and creating cross-cultural connections. The MCC provides a welcoming space for the Cal Poly community to promote diversity and work towards social justice. The MCC at Cal Poly is located in the University Union on the 2nd floor in the Dean of Students. It is a welcoming and inclusive space for students of all cultures. The MCC provides a safe space for studying, cultural expression, identity exploration, finding resources, and meeting new people.
---
Robert E. Kennedy Library

Contact
Robert E. Kennedy Library
(Bldg. 35)
T: (805) 756-5760
E: library@calpoly.edu
The mission of Robert E. Kennedy Library is to promote open and informed inquiry, foster collaboration and innovation, support the unique needs of every student and scholar at Cal Poly, and contribute to the cultural life of San Luis Obispo. The library is committed to valuing the scholar in everyone by delivering excellent service, fostering collaboration and innovation, and respecting and nurturing Cal Poly's distinctive sense of community.
---
Safer

Contact
University Union
(Bldg. 65, Rm. 217)
T: 805-756-2282
E: safer@calpoly.edu​
Safer is Cal Poly's primary resource for addressing sexual violence, dating violence, domestic violence, and stalking. We provide support through confidential crisis counseling, advocacy and education.
---
Writing & Rhetoric Center

Contact
Bldg. 10, Rm. 138
T: 805-756-6032
E: writingcenter@calpoly.edu​
The University Writing & Rhetoric Center, a division of the College of Liberal Arts, offers free writing consultations to all Cal Poly students. The Center also oversees the Graduation Writing Requirement (GWR) and the English Placement Test (EPT). The GWR and the EPT are CSU Trustee-mandated programs.
Related Content