Summer 2014
news
A LETTER FROM THE DEAN
The College of Liberal Arts rarely sleeps, even during the summer months. This way, we can continually seek new ways to make the Cal Poly experience richer and more engaging for our students and to better connect with our alumni community.
SENIOR PROJECTS SHOWCASE THE VERSATILITY OF LAES PROGRAM
With an eclectic set of senior projects, the varied interests of liberal arts and engineering studies (LAES) students reinforce the versatile talents and possibilities of the program.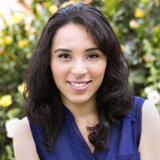 CLA STUDENTS END YEAR WITH NATIONAL AND INTERNATIONAL RECOGNITIONS
College of Liberal Arts students participated in a range of conferences, contests and tournaments, bringing home nearly 100 state, national and international awards during the 2013-14 academic year.
FROM LITERARY ARCHIVES TO SMARTPHONE INTERVENTIONS: CIRCLE OF GIVING HELPS MAKE FACULTY-STUDENT RESEARCH A PRIORITY
Founded and led by women, the Cal Poly Circle of Giving is a group of ambitious, forward-thinking individuals who recognize the value of education and who want to fund faculty projects that enrich students' experiences.
Read more about the College of Liberal Arts's Circle of Giving
LISA HAINES HEPPELMANN BRINGS A LITTLE MAGIC OF HER OWN TO DISNEY
Becoming vice president of public affairs for Disneyland Resort was not an obvious career destination for Lisa Haines Heppelmann, a 1989 political science graduate. But, when you start your education at Cal Poly in San Luis Obispo, the happiest city in America, perhaps it's no surprise to end up working at Disneyland, the happiest place on Earth.
HOMECOMING FOR THE MIND — YOU'RE INVITED!
Cal Poly Homecoming is right around the corner! CLA alumni, break out your green and gold, and come back to campus for the annual Homecoming for the Mind.
Related Content