Impact Magazine 2019
Message from the Interim Dean:
For the past year, I have been privileged to serve as interim dean of the College of Liberal Arts following the retirement of Dean Douglas Epperson last summer.
This August, we welcome Dr. Philip J. Williams, professor of political science and director of the Center for Latin American Studies at the University of Florida, as the new dean of the College of Liberal Arts.
Williams has a long record of diversity- and inclusion-focused education and research at the University of Florida and has led several interdisciplinary initiatives.
In this publication, you will read more about the experience and leadership that Williams brings to our college. This issue also celebrates the excellent work of the college this year, including the development of a new Interdisciplinary Studies in the Liberal Arts (ISLA) Department, the leadership of Cal Poly's diversity and inclusion efforts, and the successes in Learn by Doing education. Clearly, the College of Liberal Arts is thriving academically and is in an ideal position for new leadership.
I have truly enjoyed the opportunity to engage with our students, faculty and staff, and donors from a collegewide perspective. This experience has only deepened my pride in and commitment to the College of Liberal Arts, and I thank you for your support during my time as interim dean.
I look forward to collaborating with Dean Williams as I resume my role as chair of the English Department. I am confident he will bring a strong commitment to Learn by Doing and will champion the crucial role the liberal arts play in preparing Cal Poly students for success.
I hope you all join me in welcoming Dean Williams to the Cal Poly family! 
Best regards,
Kathryn Rummell
Interim Dean, College of Liberal Arts

Features
Archaeology Professor Terry Jones and his students earn efforts to preserve the historic California coastline. 
Incoming Dean Philip J. Williams encourages interdisciplinary collaboration and innovation. 
The CLA spearheads hires focused on improving diversity and fostering inclusion.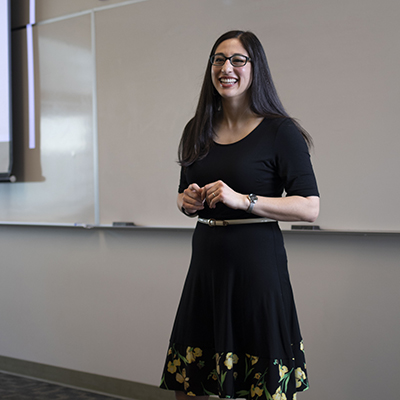 Extras
From accolades to published works, learn the latest about CLA people and events on campus and beyond.
Get to know these faculty members outside of the classroom!
Two CLA graduates are recognized for their commitment to Cal Poly, and former students share major milestones. 
 
Related Content