News & Notes
International Virtual Exchange Programs Create Connections
As virtual learning became the "new normal," CLA professors saw an opportunity to embed virtual exchange programs within online classes, allowing students to participate in cross-cultural dialogues. History students studied the Middle East along with peers and faculty at the American University in Kuwait; students in Spanish classes worked with students in English classes at Universidad Nacional de San Martin in Buenos Aires, Argentina; and ethnic studies students studied diversity and immigration in contemporary Italy in partnership with a nonprofit in Palermo, Sicily. These courses were taught and orchestrated by history Assistant Professor Farah Al-Nakib, world languages and cultures Associate Professor Silvia Marijuan and ethnic studies Professor Elvira Pulitano, respectively.
---
Mustang Media Group (MMG) won a total of 37 national and state awards at this year's College Media Business and Advertising Managers (CMBAM) and California Collegiate Media Association (CCMA) virtual ceremonies. The student-run media organization won first place for Best College Media Sales and Marketing Program and third place for Best Newspaper and Best Newspaper Website. MMG also took home a total of 18 individual awards. MMG won eight first-place awards, two second-place, five third-place and three honorable mentions from CMBAM. Meanwhile, it took home 13 first-place and six third-place awards from CCMA.
Molly Clark joined CLA in July as Cal Poly Arts' new director, after Steve Lerian's retirement, and has started to build strong campus and community collaborations. Clark is curating a new series of performances with the hope of further diversifying the artists, cultures and identities represented. Previously, she served as artistic director at University of California San Diego's ArtPower.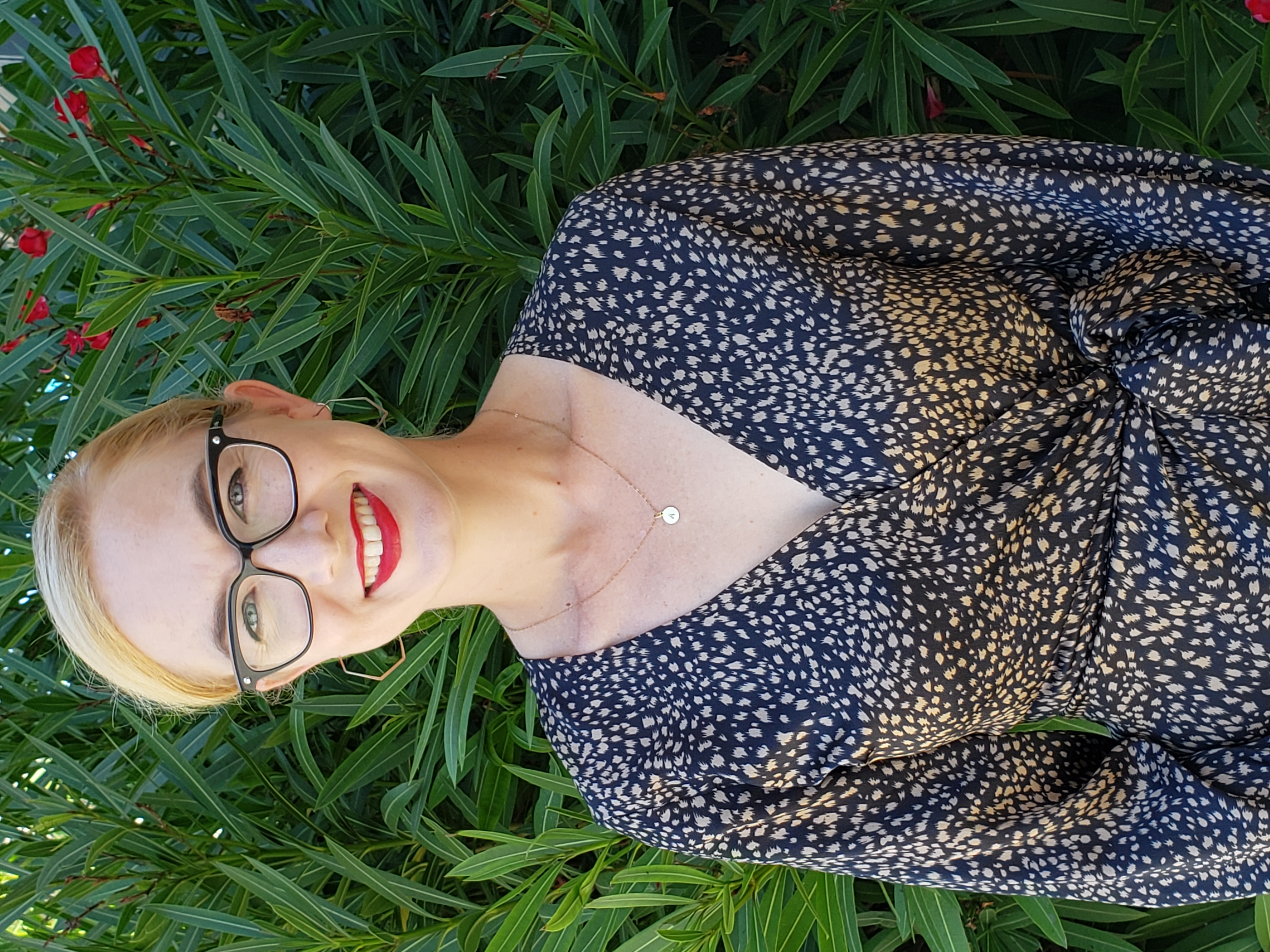 ---
For years, sociology Assistant Professor Martine Lappé has been studying how environmental factors rooted in systemic inequalities could play a role in a person's susceptibility to diseases. Lappé launched a new course on the sociology of health and illness, which happened to coincide with the beginning of the coronavirus pandemic. Students began learning how race, class, gender, sexuality and other axes of oppression influence health and immunity as the Centers for Disease Control and Prevention actively released new data. Assigned readings from the popular press were integrated into class discussions of core sociology texts, giving students the unique opportunity to watch events shape sociology in real time. 
Graphic Communication
Team Wins E-Journal Competition
The Cal Poly Technical Association of the Graphic Arts (TAGA) chapter won the grand prize in the TAGA 2021 Student Electronic Journal Competition. This year's e-journal competition included five contending schools from all over the world. The journal was written, designed and produced by a team of graphic communication students to showcase student-written research, engaging design and modern production technologies.

---
New Name Better Represents Women's, Gender and Queer Studies Department
The Women's, Gender and Queer Studies Department (formerly "Women's and Gender Studies") has changed its name to more accurately represent the undergraduate minor programs offered. The new name also provides important visibility and inclusion for LGBTQ+ communities on Cal Poly's campus and more closely aligns with the department's commitment to addressing the interrelated forces of gender and sexuality.
---
Desiree Nunes, a third-year political science major from Fremont, California, will serve as Cal Poly's 2021 representative to the Panetta Institute's Congressional Internship Program. After a two-week training period at the Panetta Institute at California State University Monterey Bay, she will work in the Capitol office of a California congressional repre- sentative in Washington, D.C., for 11 weeks in the fall. The program is open to all academic majors and is recognized as one of the leading internship courses in the nation because of the rigorous training it provides.
---

The Office of University Diversity and Inclusion (OUDI) honored members of the campus community during the annual President's Diversity Awards Ceremony, celebrating achievements in advancing diversity, equity and inclusion (DEI). The CLA Student Diversity Committee was awarded the Student Group Diversity Award for its advisory role in enhancing DEI efforts in the college. Psychology Assistant Professor Amber Williams received a faculty award for her work on the CLA's Faculty Diversity Committee; the Academic Senate Diversity Committee; and the university committee on Recruitment and Retention of Underrepresented Faculty, Staff and Students.
---
English Assistant Professor Deb Donig studies literature's influence on technology and hosts the "Technically Human" podcast, where she discusses what it means to be human in our modern, tech-focused world. Her conversations with industry leaders dive deep into the nuances of topics like surveillance technology, humane design in fashion and civil discourse on racism. Donig and interdisciplinary studies Associate Professor Matthew Harsh co-founded the Ethical Technology Project at Cal Poly, alongside other faculty from across campus committed to grounding innovation in humanistic principles.
---
Four CLA Research Projects Awarded RSCA Grants for 2021-22 Research
Cal Poly's Research, Economic Development and Graduate Education (R-EDGE) division recently awarded funds to 14 projects for the Research, Scholarly and Creative Activities (RSCA) grant's 2021-22 cycle, four of which are from CLA. Communication studies Assistant Professors Anuraj Dhillon and Megan Lambertz-Berndt, Spanish and applied linguistics Associate Professor Silvia Marijuan, political science Assistant Professor R.G. Cravens, and psychology and child development Associate Professor Kelly Bennion all received grant funding to pursue their research projects.
---
In 2020-21, CLA presented the "Black Lives Matter Speaker Series" to highlight scholarly and creative work on issues of racial justice. This virtual speaker series featured 10 guest lecturers who spoke to Cal Poly students, faculty and staff about their work on the intersections of race with social institutions including health care, education, policing, technology and literature. Learn more at cla.calpoly.edu/blm.
---
Ethnic Studies Department Prepares for New General Education Requirement
In August 2020, Gov. Newsom signed California Assembly Bill 1460 into law, requiring every CSU student to meet an ethnic studies graduation requirement beginning in the 2021-22 academic year. Ryan Buyco, Dan Castilow and Lydia Herberling joined the faculty to accommodate the increased course demand, bringing new depth of expertise in Asian American studies, African American studies and Indigenous studies, respectively.
---
       
In October 2020, psychology students Rebecca Luenser and America Romero were selected by the Western Psychological Association (WPA) Student Council Executive Committee to represent Cal Poly on the WPA Student Council for the 2020-21 academic year. Their roles include speaking to students about WPA resources, hosting workshops to prepare for the WPA's annual conference, attending the WPA Student Council meeting at the convention, and innovating new methods to highlight what the WPA has to offer.
---
Related Content