2023 Summer Scholarship Support (CSSS)
The College of Liberal Arts is excited to announce our 2023 summer scholarship support (CSSS) opportunity for faculty. The CSSS provides summer funding for the scholarly development of tenured and tenure-track faculty in CLA. The CLA defines scholarship as research and creative activities that enhance faculty professional development through scholarly engagements, advance achievement in retention, promotion, and tenure, and make it possible for faculty to remain active in their scholarly pursuits.
Eligibility: Open to all CLA tenure-line faculty who did not receive a CSSS in the preceding year
Funding: $6,000
Deadline: April 12, 2023 (11:59 p.m.) (extended due date)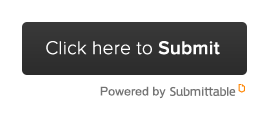 Grant questions?
Jane Lehr • jlehr@calpoly.edu
Technical Questions?
Check out the Submitter Resource Center or contact Submittable Customer Support. Submittable works best on Google Chrome, Firefox, and Safari. Internet Explorer is not supported.
Related Content