SURP
CLA Summer Undergraduate Research Program (SURP)
Request for Proposals, Summer 2022
Dates
Phase I: CLA Faculty Proposals due Friday, April 1, 2022
Phase II: CLA Student Applications due Friday, April 29, 2022
Phase III: Final Awardees announced Friday, May 13, 2022
Details
Organizer: CLA
Award cycle: Summer 2022
Award amounts: $3500/student, $1500/faculty
Anticipated awards: 15
Duration of SURP: 8 weeks of summer 2022
Donors: Circle of Giving, Dean's Excellence Fund - College of Liberal Arts
Brief Description
This Request for Proposals is issued to solicit research topics in support of the 2022 CLA SURP. This is a multi-phased solicitation to support faculty research and creative activities while engaging undergraduate students in faculty-led scholarship. Please note that the CLA SURP has four primary goals:
Promote diverse and equitable engagement for CLA students in faculty-led research and creative activities.
Enhance faculty participation in scholarship.
Build lasting student-faculty mentoring relationships.
Enrich a culture of scholarship in the CLA
When applying, students must specify to which position(s) they are applying. Students can apply for up to three positions. Please discuss your application with the relevant faculty contact and be specific as to which position you are applying.
Each application must contain the following sections. Please adhere to the word limit of 500 words per section. Please be sure to include your name and department.
Personal narrative
Description of interest in the project: Why is doing a SURP on this project of interest?
Description of how the research experience will impact academic success (broadly defined as scholarly performance, professional development, future job attainment, etc.)
Description of preparation to be a student researcher on the project (this can include coursework, prior experiences-formal and informal experience)
---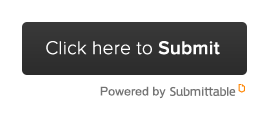 ---
Related Content