CLA News


From Syria to SLO, Psychology Student Tackles the Issue of Homelessness
As a high school student, Alaina Martine had volunteered at homeless shelters and taken service trips to do her part. But after one service trip to Greece, she returned feeling transformed and ready to make a lasting impact in her community.

Recent Sociology Graduate Learned Lessons Traveling to Vietnam 
Jennifer Mizuki (Sociology, '19) is pursuing a master's degree in social welfare at UCLA. After she graduated from Cal Poly in June, she went on an Alternative Breaks Global Service trip to Vietnam.     
Read about Mizuki and other Alumni Spotlight stories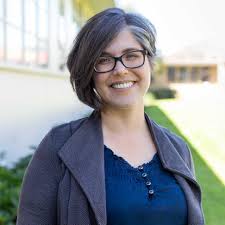 Jane Lehr to Serve as Founding Director of Newly Formed Office of Student Research
In her new role, Lehr will focus on increasing the transparency of access to research opportunities, supporting  professional development of both student researchers and research mentors, and increasing the submission and success of grant proposals that integrate student researchers.
Read about Lehr and other Faculty Excellence stories
Related Content