CLA Speaks 2019-20
The Democratic Shaping of Technology: Its Rise, Fall and Possible Rebirth
a talk and discussion with political theorist langdon winner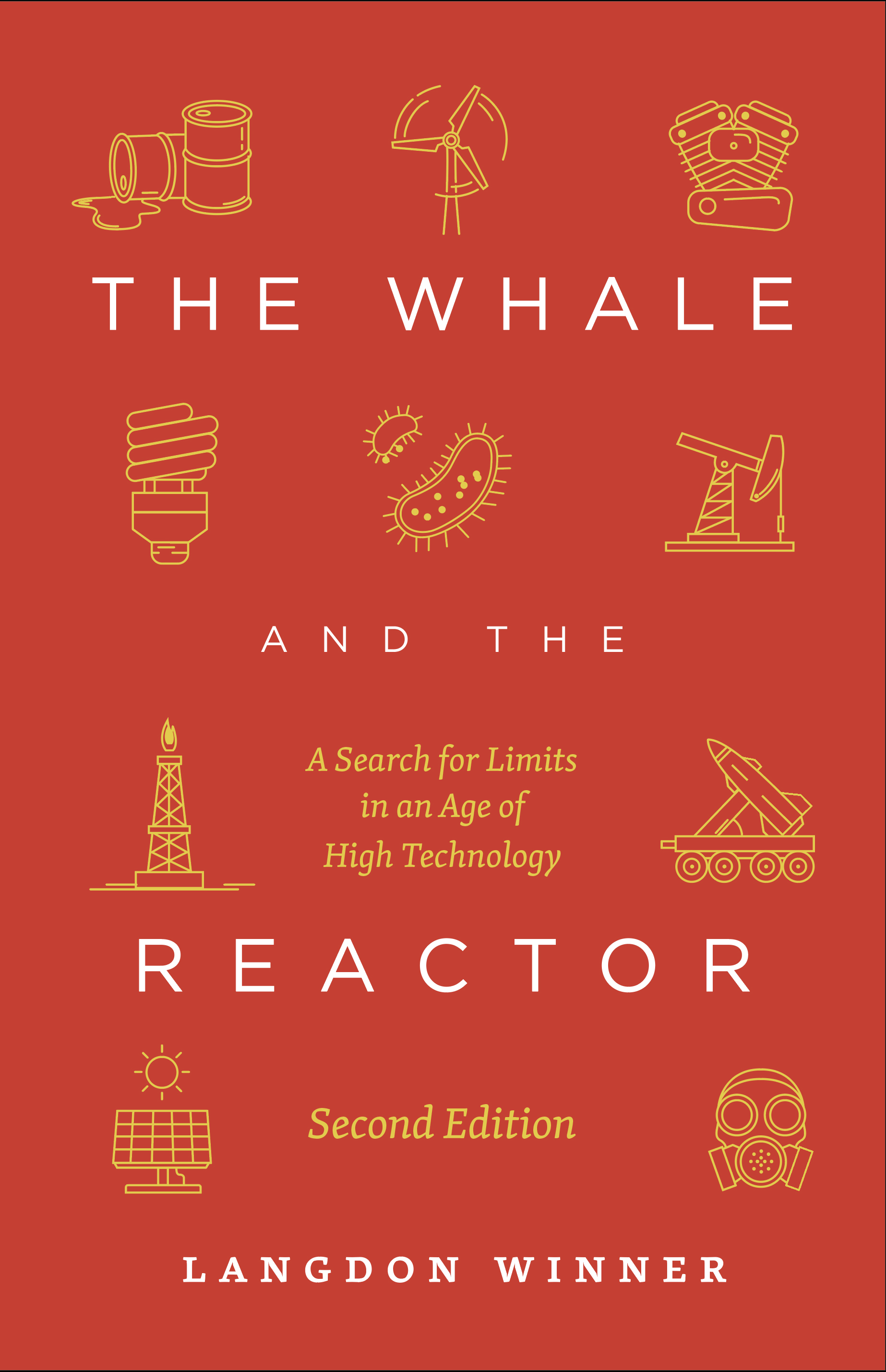 Due to unforeseen circumstances, the March 3 event is canceled. The talk will be rescheduled in fall 2020; date TBA.
Although largely forgotten today, there was actually a moment when prospects for democratic deliberation, debate and decisive shaping of significant emerging technologies were taken seriously, including at the highest levels of America government. Emerging in parallel with other lively social movements of the 1960s and early 1970s, attention to ways of possible technology steering arose as a concern of everyday citizens, professional organizations and elected officials. Faced with the likely transformative power of developments in computing, factory automation, nuclear power, new communications media and other fields of science and technology, widespread awareness of the need for critical, broadly based, forward looking study and evaluation of society's prospects achieved expression in what appeared to be a major thrust in public policy making. What became of these initiatives? What is the outlook for similar efforts today?
---
About Winner
Langdon Winner is a political theorist who focuses upon social and political issues that surround modern technological change. He holds the Thomas Phelan Chair of Humanities and Social Sciences at Rensselaer Polytechnic Institute in Troy, New York. Among his writings are Autonomous Technology, a study of the idea of "technology-out-of-control" in modern social thought and The Whale and the Reactor: A Search for Limits in an Age of High Technology. Langdon received his Ph.D in Political Science from the University of California, Berkeley. Over the years he has taught at The University of Leiden, U.C. Santa Cruz, M.I.T., and Harvey Mudd College. He is past president of the Society for Philosophy and Technology. Professor Winner's thoughts on a variety of issues – energy, climate crash, innovation, public education, technologies for people with disabilities, etc. – appear regularly on his web page: www.langdonwinner.com.
Fall 2019
The Search for Truth
A film screening and discussion with journalist john walcott
Monday, November 4 
6:30 p.m. 
Spanos Theatre
During the lead-up to the 2003 invasion of Iraq, one group of reporters at the Knight Ridder Washington Bureau went out on a limb to report the truth. Rob Reiner's 2018 film "Shock and Awe" tells the story of bureau chief John Walcott and his reporters on the hunt for weapons of mass destruction. Join the College of Liberal Arts for a viewing of the film and a guided discussion afterward with Walcott and journalism professor and former KCOY news anchor/reporter Patti Piburn, about the relationship between our government and the news media then—and today.
---
About Walcott
John Walcott has had a long career covering foreign policy and national security. Most recently, he was Foreign Policy and National Security Editor for Thomson Reuters. Prior to that he was Team Leader for National Security and Foreign Affairs at Bloomberg News. Previously, he was the Chief Content Officer and Editor-in-Chief of SmartBrief.
Walcott has been Washington Bureau Chief for McClatchy (owner of the Sacramento Bee, and 28 U.S. newspapers, including the SLO Tribune), foreign editor and national editor of U.S. News & World Report, national security correspondent at The Wall Street Journal and a correspondent at Newsweek.
He is the inaugural winner of the I.F. Stone Medal for Journalistic Independence from the Nieman Foundation at Harvard and was also the Knight Ridder Washington bureau chief. Walcott's work has won the Edward M. Hood Award and the Freedom of the Press Award from the National Press Club and three Overseas Press Club awards.
Rob Reiner played Walcott in the 2017 movie "Shock and Awe," the story of Walcott and his reporters at the Knight Ridder Washington Bureau who investigated the reasons behind the Bush Administration's 2003 invasion of Iraq. In 2005, he was part of a team that won a National Headliners Award for "How the Bush Administration Went to War in Iraq." He is co-author of the book "Best Laid Plans: The Inside Story of America's War Against Terrorism."
About CLA Speaks
Founded in 2015, CLA Speaks is the annual speaker series for Cal Poly's College of Liberal Arts. This interdisciplinary series showcases the ways that disciplines in the College of Liberal Arts shape important and meaningful conversations about our world, our cultures, and our imagination.
Related Content